"We were tired of other solutions. Training Experience resolves all the recruitment problems we had been experiencing in the past"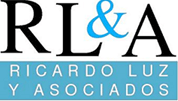 Ricardo Luz
CEO of Ricard Luz y Asociados
"My internship in Madrid through Training Experience was one of the most memorable and rewarding experiences of my life"
Thomas L. Former Trainee
Trainee
"This unique platform has enabled us to send many students abroad. Their easy to use website makes finding suitable internships easier than ever"

Petya Petrova
Varna University of Management